Contact Us
Send Us a Message
Please complete the Contact Form and we'll be in touch.
The data on this form is submitted and transmitted via a secure connection
Join us for a cup of coffee and let's get acquainted! Come visit us in our newly renovated modern Plymouth Meeting office. Tell us about your practice, business, family, your goals and objectives, and what you would like to accomplish. Let's discuss how we can work together and possibly be a good fit. You may be just starting out and have a need for financial, retirement, or estate planning, not happy with your current investments or portfolio, would like to develop or review your 401(k) retirement plan, interested in a second opinion on long-term care, disability or life insurance, seeking to ensure your assets and accounts are structured properly with the proper account registrations, beneficiary designations or make sure that you have the proper estate planning documents in place. Whatever keeps you up at night or you are most concerned about, let's have a conversation to determine what works best for you and your family. Rest assured to know that all information will be held in strict confidence.

to schedule your introductory, complimentary, no-obligation discovery meeting.
Should a convenient time not be available on our calendar tool, contact us and we will make every effort to accommodate your schedule even if that means early morning, late evening, or weekends.
Physicians Private Client Group

600 West Germantown Pike, Suite 400

Plymouth Meeting

,

PA

19462-1046

Phone:

610-940-1733

Fax:

610-825-7579

www.PhysiciansWealthAdvisor.com
From Pennsylvania Turnpike: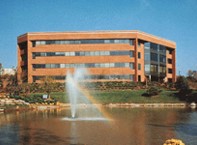 Take EXIT 333 toward NORRISTOWN. - 0.6 mi
Turn SLIGHT LEFT to take the ramp toward NORRISTOWN. - 0.2 mi
Take the PLYMOUTH ROAD ramp. - 0.1 mi
Turn LEFT onto PLYMOUTH RD. - 0.2 mi
Turn RIGHT onto W GERMANTOWN PIKE. - 0.4 mi
End at 600 W Germantown Pike Plymouth Meeting, PA 19462-1046
From Valley Forge and West: Take Pennsylvania Turnpike Route 276 East to
Exit 333 (follow directions above from Pennsylvania Turnpike).
From New Jersey and East: Take Pennsylvania Turnpike Route 276 West to
Exit 333 (follow directions above from Pennsylvania Turnpike).
From Philadelphia and South: Merge onto I-76 W. - 11.4 mi
Merge onto I-476 N via EXIT 331B toward PLYMOUTH MTG. - 3.8 mi
Take the GERMANTOWN PIKE-WEST exit, EXIT 20, toward I-276 W/ PENNSYLVANIA TURNPIKE WEST. - 0.6 mi
Turn SLIGHT RIGHT onto W GERMANTOWN PIKE. - 0.7 mi
End at 600 W Germantown Pike Plymouth Meeting, PA 19462-1046